Data Protection & Governance
for Data-Driven Organizations
Data is at the center of everything. From business intelligence to advanced analytics, across every sector of business, the creation, storage and use of data is the engine that drives today's
competitive advantage and innovation.
Download our Solution Brief to read about Satori's new approach - one that relies on complete data flow visibility, policy
enforcement and rich data access context that can scale to meet both today's and tomorrow's needs.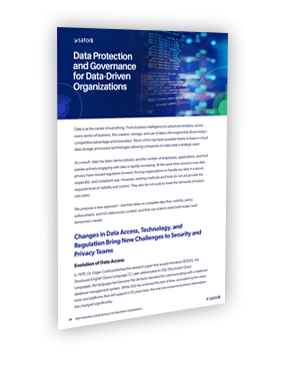 I confirm that I have read the privacy policy and agree that my email address will be collected and used by Satoricyber for the purposes of sending news, promotions and updates via email. You can withdraw your consent at any time by unsubscribing or contacting us via contact@satoricyber.com