Satori & The Data Engineering Podcast Special Offer:
Get $5,000 Credit for Your Satori Subscription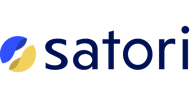 Talk to one of our DataSecOps experts
And get $5,000 credit for your Satori subscription.
Have you ever had to develop ad-hoc solutions for security, privacy, and compliance requirements?



Are you spending too much of your engineering resources on creating database views, configuring database permissions, and manually granting and revoking access to sensitive data?
Satori streamlines data access and security with DataSecOps.
Schedule a demo to see how ➡️
I confirm that I have read the privacy policy and agree that my email address will be collected and used by Satoricyber for the purposes of sending news, promotions and updates via email. You can withdraw your consent at any time by unsubscribing or contacting us via contact@satoricyber.com
About Satori:
Sartori created the first DataSecOps solution which streamlines data access while solving the most difficult security and privacy challenges.
The Secure Data Access Service is a universal visibility and control plane across all data stores, allowing you to oversee your data and its usage in real-time while automating access controls. The service maps all of the organization's sensitive data and monitors all data flows in real-time across all data stores. Satori enables your organization to replace cumbersome permissions with streamlined just-in-time data access workflows. It acts as a universal policy engine for data access by enforcing access policies, masking or anonymizing data, and initiating off-band access workflows.
Satori integrates into your environment in minutes by simply replacing the data store URL. Since Satori's solution is transparent, there is no need to change your existing data flow or data store configuration.